Podczas III edycji  jednodniowej Akcji Panny Młode w dniu 22 sierpnia zebrano prawie 20 tys. złotych na rehabilitację Maciusia!
3006,23 zł; 11,37 euro i 102 kopiejki w ramach cegiełek finansowych, ponad 5000 zł przekazali Sponsorzy, ponad 7050 zł zebrano w zbiórce online w serwisie siepomaga.pl, jednocześnie gromadząc środki w podzbiórce Panien Młodych – tutaj 3018 zł ! Dziękujemy!
WIELKA PARADA POJAZDÓW WESELNYCH  – szczegóły w zakładce: Auta "z sercem"
FILM  z AKCJI – zapraszamy tutaj

Podopieczny edycji 2010 to Maciuś Krefft !5letni chłopczyk, któremu nowa Mama i Tata stworzyli kochający dom. Chcieli go kochać i pokazać piękny świat.
Jednak los bywa przewrotny..
Szczegóły i historię autystycznego chłopca znajdziecie
na jego stronie internetowej:
www.macius.123strona.plChcesz pomóc bezpośrednio?
Henna Galbas – Krefft (Mama Maciusia)
PKO BP 51 1020 4027 0000 1002 0185 9099

Trailer by ArtMediaStudio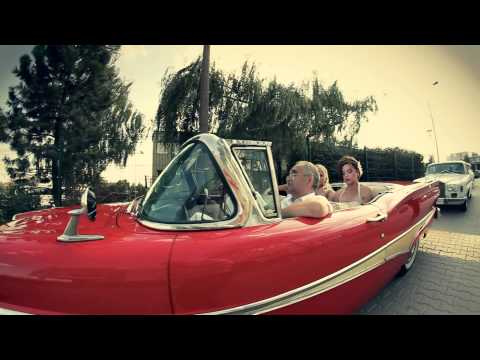 Relacja z Akcji W roku 2010 podczas III edycji Akcji pomagamy 5-letniemu Maciusiowi; 22 sierpnia podczas finału Akcji gorąca atmosfera towarzyszyła nam już od 7 rano!
Kolejne 13 godzin przyniosło słońce i tęczę, uśmiech, pozytywne zaskoczenia, łzy radości, zaangażowanie, dobroć i wielkie, gorące serca !Gdy Maciuś Krefft pojawił się na świecie, nie mógł wiedzieć, że jako 5-latek będzie sprawcą takiego zamieszania w Poznaniu.
22 sierpnia 2010 prawie 100 Panien Młodych w jedwabiach, satynie i koronkach zbierało środki na jego terapię.
Kilkanaście dni przed Akcja było już o niej głośno dzięki naszym patronom medialnym, którymi w tym roku zostali: radio ESKA, Głos Wielkopolski, Magazyn Ślubny oraz forumslubne.pl. Grafiki, plakaty i koszulki powstały dzięki firmom WEBSKA.tv, L-MAN, Alfa-Druk oraz Soul and Mind.
Już od godziny 7ej rano w Hotelu Sheraton rozbrzmiewał śmiech dzieci i piski Panien Młodych szykujących się do Akcji. Ciepło powitał nas w swoich progach Dyrektor Hotelu Sheraton i życzył udanej zabawy oraz spotkania wielu ludzi dobrego serce na drodze. W stylowej aranżacji weselnej w sali bankietowej,  z florystycznymi dziełami Świata Kwiatów, powitaliśmy gorąco Pannę Młodą z wielkim sercem – Ilonę Felicjańską.
Tego dnia do Akcji pomagały nam przygotować się wizażystki ze Studia Metamorfozy, Kama Ostaszewska,Ania Hampelska i Karolina Zgoła. Na podbój Poznania wyruszył biały autokar firmy TRANSLUB oraz kilkanaście aut w korowodzie.
Kilka minut później otworzono dla nas salon BMW Smorawiński – kolejka po auto "z najwyższej półki" była wyjątkowo długa.. Miękka skóra wnętrz samochodów, metaliczny połysk lakieru, oszklenia i wielkość salonu oraz kilku dwuśladowców stanowiło wspaniałą podstawę do aranżacji – tylko podczas tek Akcji Panny Młode miały okazję osobiście poprowadzić salon dealera BMW ! Wzbogacono nas jedynie o "berła"  w postaci róż oraz bukietów z kwiaciarni EDEN.
Po godzinie 11ej w kawiarnio-kwiaciarni Motylarni przy ul.Błażeja spotkałyśmy się z małym Maćkiem i członkami Stowarzyszenia Potrafię Więcej na wspólnej zabawie. O tym jak zgrabnie skaczą Panny i jak wielki dzień "ubarwia" suknia na dużym "kole" przekonałyśmy się na trampolinie !
Po przemiłym poczęstunku trafiłyśmy się na wyjątkowy i zaskakujący seans filmowy w Multikinie Malta, gdzie w kinowych zakamarkach  Sali przy grze świateł bawiłyśmy się na całego – rzucania popcornem prosimy nie próbować w warunkach domowych 😉
Z ostatniego piętra Galerii Malta, gdzie mieści się kino, najbliżej jest .. na dach. Na  to niebezpieczne wejście zdecydowała się zdecydowana większość Panien Młodych i już po kilkunastu minutach oglądałyśmy panoramę miasta z industrialnego szczytu Galerii. Na ziemię sprowadziły nas dopiero.. buty. I zaproszenie do salonu firmy KAZAR Footwear.
Przez cały pobyt w Galerii, na wszystkich piętrach Panny Młode wraz z osobami, które towarzyszyły nam przez cały dzień i wspierały nas na każdym kroku, agitowały na rzecz małego Maciusia! Za zdjęcia z Pannami Młodymi zrobione samodzielnie lub wykonane przez naszych fotografów zbierano cegiełki finansowe do puszek. Osoby, które przekazały środki na leczenie Maciusia robiąc sobie zdjęcie z Uczestniczkami – otrzymają je drogą mailową. To niepowtarzalna pamiątka do domowego albumu! Media nie odstępowały nasz na krok, a TVN24 nadawał relacje z Akcji przez cały dzień wielokrotnie wchodząc na "żywo" !
Na zaproszenie Miasta Wnętrz Black Red White po godzinie 14 pojawiłyśmy się na Serbskiej 9. Gorące serca plus 30stopniowy upał dały się już we znaki, stąd składamy serdeczne podziękowania za catering, napoje oraz niezliczoną ilość skórzanych kanap, eleganckich foteli, krzeseł i miękkich łóżek, które stanowiły zdecydowanie mile widziany plener zdjęciowy.
Kolejną lokalizacją tego dnia było serce miasta – Stary Rynek w Poznaniu. We współpracy z Magazynem Ślubnym oraz dzięki przychylności ZDM w Poznaniu udało się tam dotrzeć w wyjątkowym stylu – WIELKA PARADA POJAZDÓW WESELNYCH – stanowiła niesamowitą atrakcję przejeżdżając ulicami miasta. Kilkanaście aut "z sercem", którymi warto rozpocząć nową drogę życia,  można było obejrzeć od 17 na starym Rynku, a dziś w specjalnej zakładce "auta z sercem".
Atmosfera całego dnia była niezwykle gorąca, a emocje górowały nad wszystkim. Na pomoc 100 Pannom Młodym ruszyła Jednostka Ratowniczo-Gaśnicza nr 1 w Poznaniu. I choć gorąca serc i zapału nie udało się ostudzić, postawiona kurtyna wodna schłodziła i zahartowała nas wystarczająco, by w letnim deszczu, z tęczą w tle zakończyć ten wspaniały dzień – tradycyjnie – w wodzie.
W tym roku nie była to jednak fontanna, a pływalnia POSIR w parku Kasprowicza, gdzie Panny Młode wskoczyły prosto do basenu!
Skok zainaugurowała Ilona Felicjańska, a w ślad za nią skoczyły pozostałe Uczestniczki, a w kolejności także fotografowie Akcji – Marcin Melanowicz i Robert Stefanowicz. Całość zarejestrowały aparaty i kamery "na lądzie" – Arek Zaremba, Jagienka Stefanowicz, Art Media Studio oraz M&M Studio, a nawet najmłodsi uczestnicy zabawy..

Wszystkim wymienionym, a w szczególności tym, którzy z odruchu serca i dobrej woli towarzyszyli nam tego dnia choć wcale nie musieli, wspierali w każdym momencie, byli obecni i działali na kilku "frontach składamy GORĄCE PODZIĘKOWANIA!.Dziękujemy także mediom rejestrującym każdy nasz krok !
Tylko dzięki Waszemu wsparciu udało się pomóc Maciusiowi !
Przez cały dzień bawiła się i wspierała Maćka  – Ilona Felicjańska – za uśmiech, gotowość do największych poświęceń od dachu na boso, po nurkowanie na dnie basenu – SERDECZNIE DZIĘKUJEMY !
Cały czas trwa nasza zbiórka dla Maciusia – zapraszamy na www.siepomaga.pl/pm-dla-maciusia
Nie czekaj do kolejnej edycji za rok !
W roku 2010 do Akcji włączyli się:
WSPÓŁPRACA / SPONSORING

 

PATRONAT MEDIALNY

 

 

FOTO & FILM & GRAFIKA


 

Marcin Melanowicz

Jagienka i Robert Stefanowicz

 

Art Media Studio

Arek Zaremba

biuro@l-man.plkoszulki

plakaty
 



WIZAŻ i FLORYSTYKA


 

Kwiaciarnie EDEN


os. Piastowskie 62 Poznań
os. Przemysława 8c Poznań
al. Jana Pawła II 9 Luboń