Warning: Parameter 2 to M_DataMapper::set_custom_wp_query_where() expected to be a reference, value given in /home/pl813/domains/panny-mlode.pl/public_html/wp-includes/class-wp-hook.php on line 298

Warning: Parameter 2 to M_DataMapper::set_custom_wp_query_groupby() expected to be a reference, value given in /home/pl813/domains/panny-mlode.pl/public_html/wp-includes/class-wp-hook.php on line 298

Warning: Parameter 2 to M_DataMapper::set_custom_wp_query_fields() expected to be a reference, value given in /home/pl813/domains/panny-mlode.pl/public_html/wp-includes/class-wp-hook.php on line 298

Warning: Parameter 2 to M_DataMapper::set_custom_wp_query() expected to be a reference, value given in /home/pl813/domains/panny-mlode.pl/public_html/wp-includes/class-wp-hook.php on line 298


II edycja we Wrocławiu Akcji Charytatywnej Panny Młode.
Koordynatorem Akcji jest Elżbieta Baraniak – wroclaw@panny-mlode.pl 
CEL AKCJI: środki finansowe na leczenie i rehabilitację ANIELKI STEFANIAK
(rozszczep kręgosłupa i wodogłowie)
Fundacja Mają Przyszłość
ul. Mlyńska 45, 62-070 Konarzewo
Alior Bank 54 2490 0005 0000 4600 7569 4568
Tytuł przelewu: "Anielka Stefaniak – na pomoc i ochronę zdrowia – darowizna"
lub SiePomaga:
www.siepomaga.pl/panny-mlode-wroclaw
Zapraszamy na filmy Akcji we Wrocławiu!
TRAILER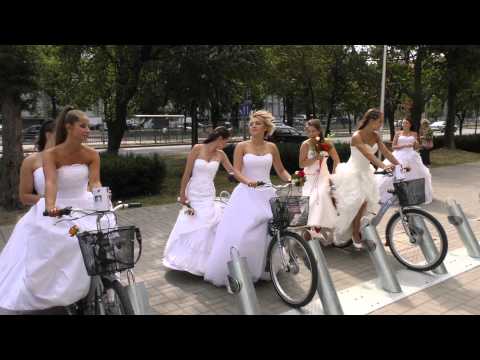 FILM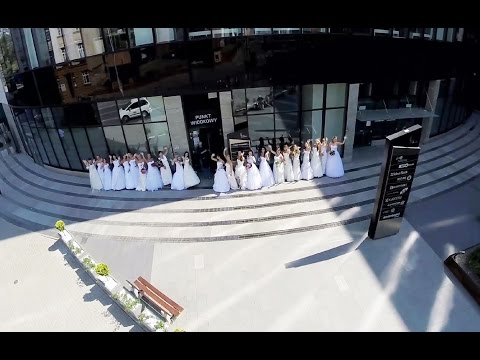 Sponsorzy Akcji we Wrocławiu
Park Handlowy Bielany – W listopadzie 2015 roku rozbudowujący się Park Handlowy Bielany, już jako Aleja Bielany, przyjmie gości w nowym, jeszcze większym i bardziej nowoczesnym obiekcie. Zaoferuje swoim klientom blisko 200 sklepów znanych i lubianych marek na ponad 145 tys. powierzchni handlowej. Do dyspozycji klientów będzie też parking z 4700 miejsc postojowych – także na parkingu podziemnym, kino Helios, siłownia, a także food court z bogatą ofertą smaków. Nie zabraknie przestrzeni dla najmłodszych w postaci obsługiwanego przez animatorów placu zabaw, na którym dzieci będą mogły bezpłatnie spędzić na zabawie 2 godziny. Po zakończeniu rozbudowy Park Handlowy Bielany zmieni nazwę na Aleja Bielany i stanie się największym centrum handlowym w Polsce.
Centrum Handlowe Arkady Wrocławskie – CH Arkady Wrocławskie zlokalizowane jest w ścisłym centrum Wrocławia. Na 3 poziomach galerii znajduję się 110 sklepów i punktów usługowych. Do dyspozycji klientów przygotowanych jest 1 100 miejsc parkingowych. W Centrum znajduje się też nowoczesne centrum rekreacyjne "Fitness Academy" oraz 10-salowe kino Multikino. Największą atrakcją Centrum jest ogromne akwarium z rekinem i egzotycznymi rybami: 12 metrów wysokości,  8,5 metra długości, 3.5 metra szerokości oraz waga 200 ton – oto dane akwarium.
Sky Tower – Galeria Sky Tower to miejsce spotkań, centrum rozrywki i kulturowych wydarzeń. W Galerii znajdziemy popularne marki odzieżowe jak i butki znanych polskich projektantów. Bogata oferta gastronomiczna oferuje kuchnię z najdalszych zakątków świata, natomiast największa w Europie instalacja interaktywna z grami to świetna zabawa dla osób w każdym wieku.
Art Hotel – luksusowy, czterogwiazdkowy hotel w centrum Wrocławia, oferujący noclegi w ekskluzywnych apartamentach. Oferuje  wiele dodatkowych usług, w tym liczne udogodnienia dla rodzin z dziećmi.
Partnerzy Akcji we Wrocławiu
Coco- time – gabinet kosmetologii i medycyny estetycznej, świadczący najwyższej jakości usługi kosmetyczne. Wyposażony w ultranowoczesne urządzenia, dzięki którym istnieje możliwość indywidualnego dobrania terapii do potrzeb każdego z klientów.
Twój Mobilny Świat Fryzur Anna Purzycka –  przygoda z fryzjerstwem zaczęła się w roku 99 po zakończeniu szkoły fryzjerskiej egzaminem czeladniczym. I tak miłość i pasja do fryzjerstwa przetrwała do dziś.
Kreomedia – zespół specjalistów zajmujących się realizacją wysokiej jakości materiałów video dla klientów indywidualnych (m. in. imprezy okolicznościowe) oraz firm (w tym filmy prezentacyjne, reklamy TV, filmy instruktażowe). 
Art of Look – Weronika Krysiak to artystka, która ze swojej pasji uczyniła sposób na życie. Jej unikatowy styl  najwyraźniej widać w fotografii ślubnej. W swojej bogatej ofercie ma także fotografię ciążową, rodzinną, okolicznościową, indywidualną oraz reklamową.
Akoya Photography – Ilona to ceniona fotografka, dla której w fotografii najbardziej pasjonująca jest praca z ludźmi i ich emocjami. Specjalizuje się w fotografii ślubnej, noworodkowej oraz rodzinnej.
Beauty Art – mobilna firma należąca do Andżeliki Wojczyszyn. Zajmuje się profesjonalnym stylizowaniem oraz kreowaniem fryzur damskich  i męskich, zmianą wizerunku, stylizacją, analizą kolorystyczną, retuszowaniem sylwetki. Wykonuje makijaże tradycyjne oraz artystyczne.
OutletSlubny24 – Wyjątkowy sklep internetowy, w którym nabyć można oryginalne markowe suknie ślubne w atrakcyjnych cenach.
Best Western Plus Q Hotel – Duży czterogwiazdkowy hotel, którego oferta obejmuje 127 klimatyzowanych pokoi z łazienkami, o nowoczesnych i kompleksowo wyposażonych wnętrzach.

Sieć Salonów Piękności Denique proponuje swoim klientom usługi z branży kosmetyczno-fryzjerskiej. Przytulna atmosfera gabinetów, miły i wyspecjalizowany personel z wieloletnim stażem, nowoczesne wyposażenie oraz kosmetyki wyłącznie renomowanych firm – wszystkie elementy mają na celu dostosowanie się do potrzeb najbardziej wymagających klientów. Nasza oferta jest bardzo szeroka i obejmuje profesjonalne zabiegi.
Flipside – tworzymy nowoczesne reklamy dla telewizji oraz na potrzeby kampanii internetowych, prezentacje firm i produktów, animacje 2d i 3d oraz animowane infografiki. Nie ma zadań niemożliwych a każdy klient jest traktowany indywidualnie. Pracujemy zarówno dla dużych podmiotów jak i dla małych startupów. Nasza praca jest naszą pasją więc robimy ją najlepiej jak umiemy wkładając w to nasze serce, doświadczenie i sprzęt.
Kasia Nawrot – Pracownia florystyczna stworzona z miłości do piękna. Specjalizacja to florystyka ślubna Wykonuje również, aranżacje kwiatowe sal konferencyjnych, hoteli czy restauracji. Każde zlecenie jest wyzwaniem i  wspaniałą przygodą.
Kwiaciarnia Daria – Kwiaciarnia ta stworzona jest z miłości do kwiatów.
Kwiaciarnia Bławatek – to miejsce, w którym staramy się realizować zamówienie dostosowane do Państwa indywidualnych potrzeb. Rozpoczęliśmy swoją działalność w marcu 2005r. i cały czas staramy się udoskonalać nasze umiejętności. Uczestnictwo w kursach florystycznych, warsztatach oraz licznych pokazach pomaga nam systematycznie powiększać grono stałych, zadowolonych klientów z naszych usług.